Single Barrel Knob Creek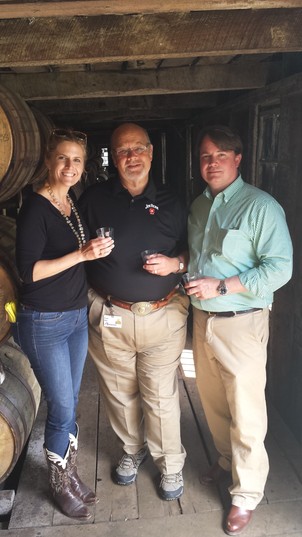 Fred Noe knows his bourbon. After all it's in his genes. As the International Ambassador of the Jim Beam brand he travels all over the world making it difficult to pin him down. In the Spring he and his family entertained us up in Bardstown. In the picture Fred has just helped us select our first barrel of Knob Creek. He shared with us how his father, Booker liked his bourbon. According to Fred, Booker would pour a finger, maybe two depending on how his day had gone. Then he would run it under the kitchen sink faucet back and forth a couple of times. Cheers to the Beam Family! Eight generations and going strong!
Single Barrel Knob Creek has landed in the shop! Pick some up for your bar.